---
Exclusive: Corrupt guard tells all on the sting that took him down
A highly-decorated prison officer – snared in an elaborate drug trafficking conspiracy – has spoken for the first time about his four years behind bars and the police operation that ended his career.
Len Hardingham had spent 34 years guarding some of WA's most notorious criminals before being drawn into a five-month sting involving Australian Federal Police, WA Police and the Corruption and Crime Commission.
After being handed a bag containing $100,000 by an undercover police officer, Hardingham was arrested, pleaded guilty and sentenced to six years jail in 2016. "I think I nearly collapsed," he told WA Today and 9News.
"I didn't know what had happened to me."
Operation Dandia targeted Hardingham, aged 72 at the time, ahead of his retirement by using a Hakea Prison inmate he knew well to dangle the bait.
"He asked me if I knew anyone in Thailand," Hardingham explained.
"Of course, he knew my wife was from Thailand and knew plenty of people. My cousin also knew people in Thailand."
The prisoner was chasing organised crime connections to import drugs and Hardingham, who had received a bravery award after being stabbed in prison, fell deep into the trap.
Undercover police officers posing as drug trafficking financiers and distributors contacted Hardingham off the back of his discussions with the prison inmate.
Hidden cameras and microphones were placed in Hardingham's Thornlie home and car and captured meetings held to discuss the type and quantities of drugs.
Hardingham relayed information about two drug suppliers in Pattaya, Thailand, who were supposedly in possession of a kilo of cocaine.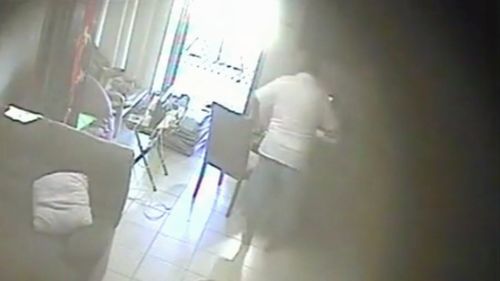 Conversations with undercover police officers – known as "Jamie" and "Joseph" – were recorded.
"Currently they've got a kilo of cocaine in their pocket 95 per cent pure" Hardingham is heard saying. "Does that tell you something? In the future, you want that stuff, it takes a week to get it to you. Anything else takes two days notice."
As the sting operation unfolded, Hardingham and his wife Thititip talked about running a business in Thailand as a front for drug money arriving.
That was enough to implicate her and she was sentenced to two years prison
The pair are now full of remorse and regret as they try to rebuild their lives in Perth.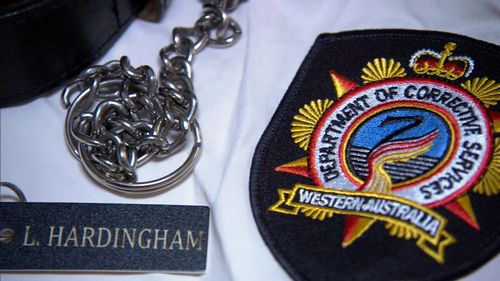 Hardingham was released a month ago, is now 77, and admits he was trying to get a financial windfall to help him in retirement.
"I think I was pretty gullible," he said.
"I think I'd become an easy target. I disgraced people in uniform. It was a slur on myself and my workmates. I hurt my wife, my son and I look at them and think, what have you done to them?"
Former corrective services minister Joe Francis said Operation Dandia was necessary to cleanse the prisons of corrupt officers.
"The public expect the highest standards of integrity," he said.
"To have prison officer deliberately compromising their integrity for personal gain was totally unacceptable. It's disgusting and a compete act of bastardry on the prison service."
Corrupt prison guard who ended up behind bars breaks silence