---
Lies, bribery, obstruction: Virginia State Police special agent convicted in federal court.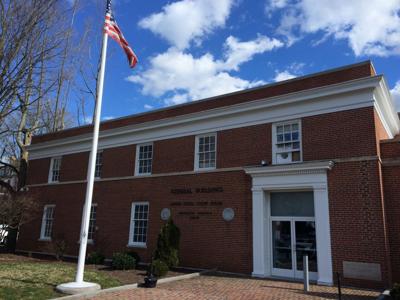 ABINGDON, Va. — After deliberating for about five hours, a federal jury found a Virginia State Police special agent charged with soliciting sex from confidential drug informants guilty of bribery, obstruction of justice and making false statements to the FBI.
In October 2018, a federal grand jury indicted Shade Carlton Workman, a special agent with the Virginia State Police, on charges including making a false statement to the FBI. During his statement, Workman denied that he had an illicit sexual relationship with a confidential informant. He also denied that he had directed a confidential informant to destroy evidence of this relationship, according to court documents.
Workman was working with the Tazewell County High Intensity Drug Task Force when the incident occurred, according to federal authorities. He was arrested in August 2018.
During his closing arguments to the jury, Criminal Chief Zach Lee of the U.S. District Court for the Western District of Virginia, said the case involved three female confidential informants. All three had charges pending and one had a boyfriend in jail.
"They were all approached by the defendant and told, 'You help me, I'll help you,' " Lee said. " 'You have sex with me, I'll get you home to your children. You have sex with me, I'll get your boyfriend out of jail.' In another instance when an informant wavered about having a relationship with Workman, she had testified that he told her that she could go back to jail and "be away from your children."
Commonwealth's attorney Mike Dennis testified during the four-day trial that Workman would make recommendations regarding the confidential informants and how they cooperated with the Tazewell County High Intensity Drug Task Force, Lee stated.
"It's a lot of power the defendant held in his hands," Lee said.
Lee told the jury it "took a lot of courage" for the three women to come forward and testify.
"What did they have to gain by speaking up and putting themselves on the spot?" he asked the jurors. "Absolutely nothing."
Lee also stated to the jury that Workman, who had testified, had admitted to having sex with a confidential informant.
The incidents occurred between May 2016 and July 2017, and from December 2017 to March 2018, according to court documents.
The jury found Workman guilty of bribery, obstruction of justice and making false statements to the FBI. He was found not guilty of a second obstruction of justice charge and of using "a facility in interstate commerce," a cellular network and a cellphone, "with the intent to promote, manage, establish, carry on, and facilitate the promotion…and carrying on of an unlawful activity, that is, Bribery of a Public Servant." Workman was charged with using his phone to solicit and arrange meetings for sexual favors.
After the jury delivered its verdict and court was adjourned, U.S. Attorney Thomas T. Cullen spoke with local media. He was asked if any other officers with Tazewell County law enforcement agencies had engaged in similar conduct.
"Throughout the course of the investigation, that was a concern that we had," Cullen stated outside the federal courthouse.
He said there was no evidence that any other member of the Tazewell County High Intensity Drug Task Force had engaged in that type of activity.
In the defense's closing argument, attorney Tim McAfee reminded the jury that the government had the burden of proof, and that Workman was presumed innocent. McAfee compared reasonable doubt to getting a football over the goal line. The team must reach beyond the goal line in order to prove there was a touchdown.
McAfee said Workman was a veteran, had served the Commonwealth of Virginia for 19 years, and had been promoted multiple times. The attorney described one of the confidential informants who testified as "deceitful" and said she had been charged with multiple crimes which involved lying. Two of the informants had been in Tazewell County's circuit court and asked by a judge if the police had ever made promises or threats to them, and both times they said no.
"At one place or another, they have committed perjury," he said.
One informant had said the she had sex with Workman in a skating rink's parking lot, the parking lot of a church, and the task force's offices. However, she could not describe those offices, McAfee said. In her testimony, she said it was located between the Magic Mart and the Richlands Police Department. McAfee said the offices were actually six miles away from there. And when she was asked how she entered the offices, she replied that they used the back stairs; however, those offices do not have back stairs, the attorney added.
"It is an unjust act to brand Shade Workman a criminal on her testimony," McAfee said.
Cullen said in the prosecution's rebuttal that the informants' testimony about their sexual encounters with Workman had been consistent. He added that while Workman could be described as "a person of importance with a badge," he could be described more accurately as "a predator with a badge."
U.S. District Judge James P. Jones said after the jury delivered its verdict that he had some concerns about Workman and directed that he be taken into custody. Jones stated that he would communicate his concerns to the defense.
Jones set Workman's sentencing for June 11. Cullen said that since Workman had been convicted of "three very serious federal crimes," the office of probation would compile a presentencing report, and the judge would calculate the sentence Workman could receive.
While the jury was deliberating, McAfee made a motion for dismissal due to misconduct by the government. McAfee said the Virginia State Police troopers had come to the trial Friday to support Workman, but Cullen had contacted the state police and asked that they be told to leave the court. Pagers had gone off, and the jury has seen this happen. This violated the Fifth Amendment rights of both Workman and the troopers.
Cullen responded that McAfee had "grossly misrepresented the facts. The troopers had not been present during the trial, and no pagers went off in court, he said. Cullen added that he did not believe the leadership of the Virginia State Police did not know if any of the troopers were on or off duty, and the state police could determine whether they could be there. There were equal numbers of people on both sides of the courtroom.
Jones said the motion would be taken under advisement.
The Tazewell County Sheriff's Office initiated the investigation into Workman.
Lies, bribery, obstruction: Virginia State Police special agent convicted in federal court.