---
Justice comes for some of the victims of a crooked Chicago cop, a pair of crooked Memphis cops head for federal prison, an Arkansas division commander gets caught stealing from the evidence room, and more.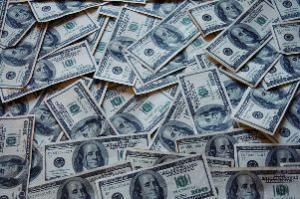 In Chicago, 10 men convicted of drug crimes had their convictions vacated Monday in Cook County Circuit Court. All of their convictions came at the hands of disgraced former Chicago police Sgt. Ronald Watts. The Cook County state's attorney's office said vacating the convictions and dismissing the charges was "in the interest of justice. This was the fourth time a similar scene of mass exoneration involving cases connected to Watts.In Salem, Oregon, a Salem police officer was arrested last Thursday in Portland as he tried to sell stolen property. Officer Seth Thayres,31, had been on administrative leave since last October as he awaited a fitness-for-duty evaluation for unspecified reasons. Portland police had identified Thayres and an accomplice as repeat burglars. He was in possession of methamphetamine when arrested.
In Fairfield, Iowa, a Fairfield police officer was arrested Monday after being caught burglarizing a veterinary clinic and stealing drugs. Officer Ryan Mills, 31, is now charged with burglary in the 2nd degree and at last report was residing in the Jefferson County Jail.
In Sneedville, Tennessee, a former Hancock County jail guard was arrested Monday for allegedly smuggling drugs and cell phones into the jail. Marty Lee Ferguson, 41, is accused of repeatedly introducing contraband between April and December of 2018 but was only charged with one count of official misconduct and one count of introduction of contraband to a penal facility.
In Marion, Arkansas, a Marion police officer was arrested Monday for allegedly stealing drugs from the evidence room. Lt. Freddy Williams, who headed the department's criminal investigation division, went down after colleagues videotaped him entering the evidence room and slipping evidence into his pants. Williams has confessed to stealing marijuana evidence from 23 cases and pain pills in 10 cases. He is charged with one count of tampering with physical evidence, possession of a controlled substance and violation of rules of conduct by a county officer or employee.
In Chesapeake, Virginia, a Chesapeake sheriff's deputy was arrested Monday after being accused of smuggling heroin into the city jail. Jenis Leroy Plummer Jr. allegedly smuggled dope into the jail for more than a year and half beginning in July 2017. He is charged with conspiracy to distribute and possession with intent to distribute heroin, conspiracy to obtain property under color of official right and a separate count of obtaining property under color of official right. He faces a maximum penalty of 30 years in prison.
In Memphis, Tennessee, two former Memphis police officers were sentenced last Thursday to federal prison terms for stealing money and drugs during traffic stops and reselling heroin in the city. Terrion Bryson, 26, and Kevin Coleman went down after investigators got tips about their activities and set up a sting in which they agreed to protect drug loads. Bryson got eight years, while Coleman got 10
This Week's Corrupt Cops Stories