---
This Week's Corrupt Cops Stories
A Chicago DEA agent gets caught helping a Puerto Rican drug cartel, an L.A. Customs agent gets convicted of big-time drug trafficking, a Pennsylvania police chief's heroin habit gets him in trouble, and more.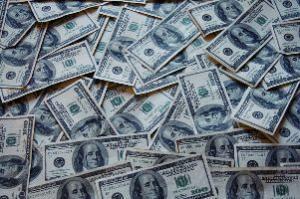 In Elizabeth Borough, Pennsylvania, the former police chief was arrested December 19 for stealing thousands of baggies of heroin from the department's evidence room. Timothy Butler, 42, was the police chief until the day of his arrest, when he resigned. Butler went down after officers complained he was interacting with a person who possessed heroin and that person told investigators he was making controlled drug buys for the chief, which investigators found unlikely. When confronted, Butler admitted the thefts and said he was addicted. He is charged with theft, obstruction of justice, drug possession, and prohibited acts.In Chicago, a DEA agent was arrested December 20 for allegedly helping a Puerto Rico-based drug trafficking organization. Agent Fernando Gomez, 41, a former Evanston, Illinois, police detective, joined the DEA to help further a "narcotics conspiracy," prosecutors said. While still with the Evanston Police, Gomez sent guns obtained from drug dealers to a Puerto Rican man who is a member of La Organizacion de Narcotraficantes Unidos. He is also accused of helping the group smuggle drugs into New York. He faces federal drug, conspiracy, and firearms charges.
In Yulee, Florida, a former Georgia narcotics officers was arrested on December 20 on charges he was leading a meth distribution ring. Jason Kelly Register, a former Camden County Sheriff's Office and Darien Police narcotics officer, went down as part of a joint state-federal undercover investigation into meth trafficking in the area and was arrested along with 29 others. Department in McIntosh County. He is charged with conspiracy to traffic methamphetamine, sale of methamphetamine, and using a firearm in furtherance of a drug trafficking crime.
In Los Angeles, a federal customs agent was convicted December 15 of hiring a trucker to smuggle large quantities of drugs from Los Angeles to Chicago. Customs and Border Protection Agent Manuel Salas, 52, a 25-year veteran of the department, went down after the trucker was stopped in New Mexico and drugs were discovered. He then implicated Salas and his wife, who was found guilty of money laundering for accepting cash deposits for the drugs from the trucker. Salas himself was convicted of drug trafficking and conspiracy charges. He's looking at a minimum of 10 years in federal prison.
In Atlanta, a former state prison guard was sentenced December 21 to seven years and eight months in federal prison for taking money from an inmate to smuggle meth and marijuana into the Hays State Prison. Tiffany Cook, 34, went down after another inmate ratted her out and she was searched as she arrived at work. Prison officials found 118 grams of meth and 150 grams of marijuana inside her bra and vagina. She pleaded guilty to drug trafficking and introducing contraband into a prison.
This Week's Corrupt Cops Stories