---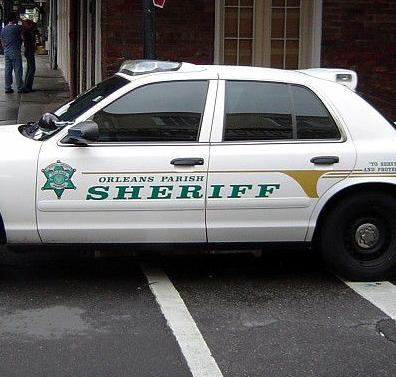 Two Orleans Parish Sheriff's Office deputies were arrested Wednesday for failing to react when an inmate used his metal shackles to beat two others during a van ride to a state prison in St. Gabriel.
Authorities booked Michael Lee, 34, and Thomas Sutherland, 33, on counts of malfeasance in office, or failing to perform the duties required of them by law, documents show. In the last several weeks, four deputies who work for the city lockup have been arrested in three separate incidents.
According to investigators, Lee and Sutherland were driving a van transporting inmates to Elayn Hunt Correctional Facility on Aug. 17 when prisoner Jamie Massey somehow "began to remove his belly chain restraint."
For 22 minutes, Massey hit inmate Corey Simmons with the padlock on the chain and choked him with the restraint, "causing multiple facial injuries and (spraying) blood throughout the van," officials said.
Massey then struck another inmate, Steven Oliver, several times and used his thumb to poke him in the rectum through his pants, officials alleged. Oliver also suffered facial injuries.
By the time the assault ended, three minutes before the van arrived at Hunt, Lee and Sutherland had failed to stop the vehicle or help the injured prisoners, officials said.
The deputies also did not try to call their Sheriff's Office commanders to report the attack or ask for help from any other agencies on the way to Hunt, which is south of Baton Rouge in Iberville Parish.
Massey is in the custody of the Sheriff's Office awaiting resolution of a 2013 charge at Orleans Parish Criminal District Court of unauthorized use of a motor vehicle. Some Orleans Sheriff's Office inmates receive mental health treatment at Hunt.
Two weeks after the attack in the summer, Massey was deemed incompetent to stand trial and was sent to the state's mental hospital for treatment.
It does not appear that authorities have charged him with battering Simmons or Oliver.
Meanwhile, following an internal investigation by the Sheriff's Office, Lee and Sutherland were booked late Wednesday afternoon on a crime that in Louisiana can carry up to five years in prison and a maximum fine of $5,000.
Criminal District Court Magistrate Commissioner Robert Blackburn ordered them released from jail on $5,000 recognizance bonds.
The two arrests came after New Orleans police booked Deputy Dernisha Harvey on Dec. 16 on allegations that she abused her deputy's post by pulling out her Sheriff's Office badge and threatening to arrest two customers who had refused to pay $40 for alcohol shots she sold them at her second job at a Bourbon Street daiquiri shop.
In addition, on Dec. 19, the Sheriff's Office fired Oshen Heilman from her post as a guard at the New Orleans jail after she allegedly admitted to having sexual contact with a murder suspect and bringing contraband such as drugs and cigarettes to him and two other murder suspects.
Orleans sheriff's deputies accused of failing to halt bloody attack in inmate transport van