---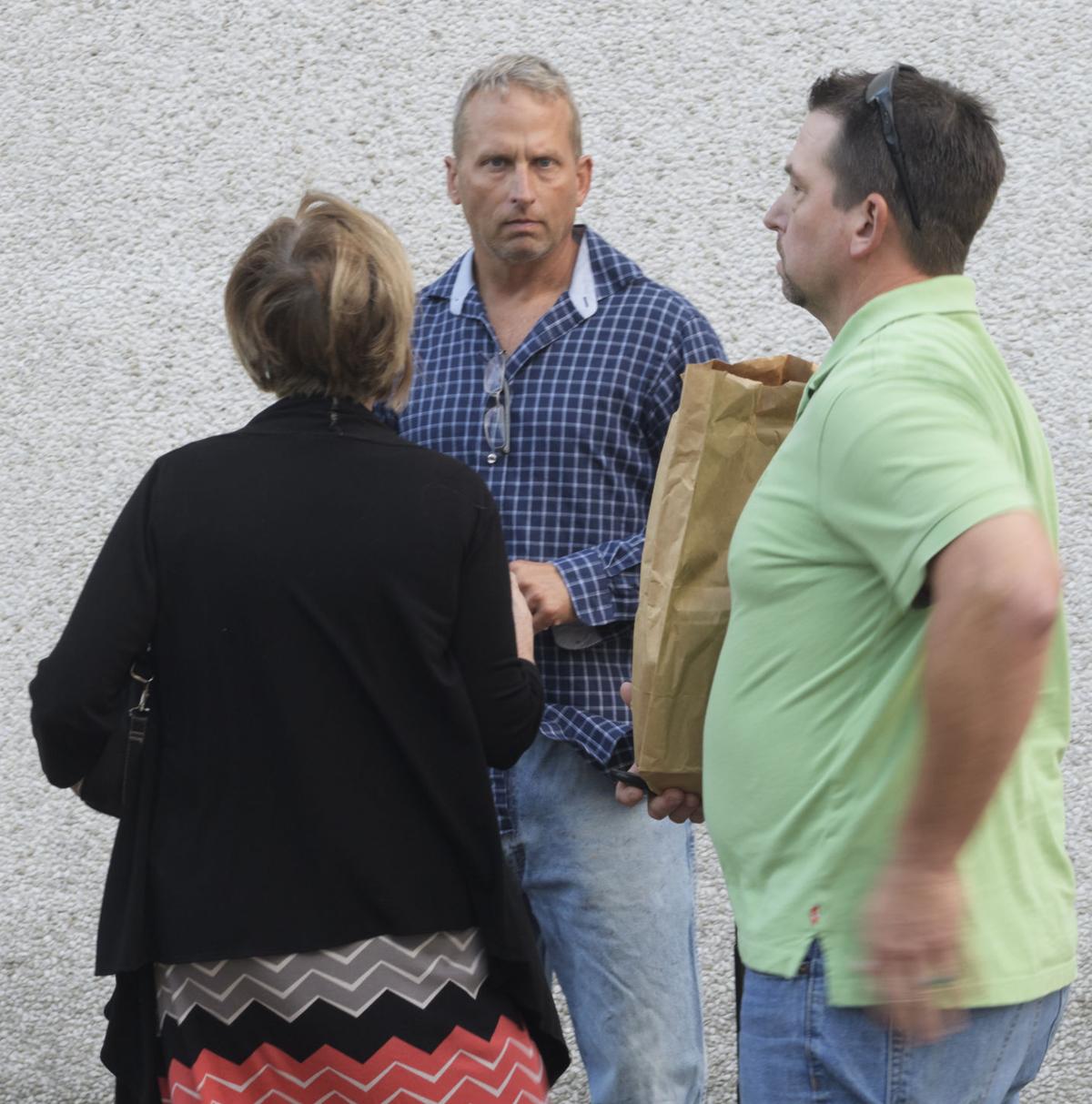 Scott, who was indicted in late September on 10 counts, including perjury and obstruction of justice, initially was scheduled to stand trial Dec. 4 in U.S. District Court in New Orleans.
That date seemed unlikely from the outset, however, given the voluminous amount of "discovery" the government must turn over to Scott and his co-defendant, Rodney P. Gemar, and an unresolved disputeamong the parties over access to sensitive law enforcement documents that date back decades.
One matter the government and defense attorneys agreed upon during a private meeting last week was that each side needs more time to interview witnesses and sift through investigative materials that include at least 200 gigabytes of data.
The government, joined by the defense attorneys, asked U.S. District Judge Jane Triche Milazzo to postpone Scott's trial until Oct. 1, 2018, a 10-month delay that reflects the complexity of the proceedings and the ongoing investigation into a New Orleans-based Drug Enforcement Administration task force.
The judge signed off on the motion Wednesday, saying the "failure to grant a continuance would deny counsel for the defendants and (prosecutors) reasonable time necessary for effective preparation."
Federal authorities are continuing a nearly two-year-long investigation into Scott, a former Tangipahoa Parish Sheriff's Office deputy and several of his colleagues who investigated drug dealing across southeastern Louisiana.
Two former members of Scott's DEA task force, Johnny Domingue and Karl E. Newman, have been charged with stealing cash and drugs from suspects. Both men, who were federally deputized Tangipahoa sheriff's deputies, are cooperating with the Justice Department and have implicated Scott, according to court records.
Scott and Gemar were taken into custody last month but since have been released from jail, with Scott posting $300,000 bail and Gemar $50,000 bail.
Scott faces up to 17 years in prison if convicted of conspiracy, falsifying government records, obstruction of justice and perjury.
He's accused of fabricating testimony against two drug traffickers who were convicted but later released from custody in light of the government's allegations against Scott. The government says he also took a $10,000 "gratuity" to lobby federal prosecutors to reduce the sentence of a convicted drug dealer.
"Scott was bestowed with the profound trust that we as a society place in federal law enforcement officers, and Scott betrayed that trust when he committed these offenses," Antonio Pozos, a Justice Department prosecutor, wrote in a recent court filing.
Scott has denied the allegations. His attorney, Matthew Coman, issued a statement last month saying Scott "looks forward to being fully vindicated of any wrongdoing and to the restoration of his stellar reputation."
Gemar, a longtime Hammond police officer, faces six counts including conspiracy and theft of evidence. Among other things, he's accused of discarding evidence — wallets, jewelry and cash seized from drug suspects — that the DEA task force had stashed in a filing cabinet in violation of DEA policy.
He also has denied the charges. His attorney, Bradley Egenberg, said last month that the government's case rests on the backs of two "utterly filthy" cops, meaning Newman and Domingue.
Indicted DEA agent Chad Scott's trial postponed nearly a year as both sides prep for complex case